About Us
About Anna Cairo
Anna Cairo – Social Media & Online Consultant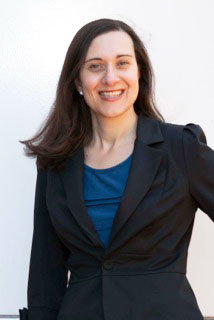 Anna is the founder of Anna Cairo Consulting, a boutique business that specialises in the online environment, predominantly social media strategy and policy. As a qualified communications professional, she has experience in web copy, social media, online strategy and workplace policy in relation to social media issues.
Her experience has been working with a range of SMEs who require diverse assistance on a number of areas. Her knowledge is varied and she is a skilled online communication consultant, researcher and author, writing regularly for Dynamic Business.  Click here to read her articles. Anna has also written for Canvas Mentors, My Business and Women's Network Australia. 
Anna is active in the community in a skilled volunteer capacity. She has been involved with organisations such as Fitted for Work (www.fittedforwork.org), which is committed to helping long term unemployed and disadvantaged women obtain and maintain employment.   Additionally she has been editor for online publications at a national (International Coach Federation Victoria) and International level (European Coaching Institute). Currently she is involved with goodcompany (www.goodcompany.com.au), who match the skills of professionals with the needs of community groups.
Anna recently completed her Master of Arts (Media & Communications) studies that was heavily focused on the online environment. Her thesis was completed in 2011 and was titled "The Australian Government Internet Filter and its Potential Civil Liberty Implications". She has a key interest in Internet policy and regulation as well as rights and freedoms in the digital space.
Take a look at Anna's services page for how she can support you and your business, then click here to contact her for further information.
Why Choose Anna?
Anna offers a tailored service working closely with you to clarify your business focus and identify target audiences. Anna's words reflect what you want to say so that you can communicate and connect with your audience. Her aim is to provide an online communication approach that is flexible and suitable for your business.
Qualifications
–  Master of Arts (Media & Communications) : online focused – Swinburne University of Technology
–  Bachelor of Arts – La Trobe University
–  Diploma of Business (Administration) – Swinburne University of Technology
–  Diploma of Publishing (Professional Book Editing, Proofreading & Publishing)  – College ACQ
–  Certificate IV Life Coaching – Life Coaching Institute of Australia
Publications
Cairo, Anna; Wilken, Rowan. 2012. 'The Australian Government Internet Filter: Its Scope, and its Potential Civil Liberty Implications'. Telecommunications Journal of Australia, Vol 62 No. 2: Available from: http://tja.org.au
Memberships & Associations:
–  The Australian and New Zealand Communication Association (ANZCA)
–  Women's Network Australia
Contact Anna today for more information or to discuss your business needs.